In this post we will show you the steps you have to follow to know how to study better and faster to pass your exams. And also that your learning is of higher quality and you can remember it for much longer.
Why do I study and I do not reach the goal I want?
One of the main errors that is commented is the lack of organization, both of time and tasks. So we never tire of remembering that it is very important to plan the study sessions with time and make a division of tasks to work in a constant.
How to study better, it's not a matter of hours, it's a matter of technique
Another very common error is not having learned an effective method of study better that allows establishing an order in the work to be able to perform effectively in the hours of study. Learning a method of active study is very important, because active and meaningful learning is essential to understand, assimilate and reason the content of what we want to learn.
In the following info graphic we show you graphically the steps you have to follow to know how to study better and faster to pass your exams or decisive tests.
How to study better and faster?
As you can in this info graphic, before starting with your study session you have to perform some previous actions:
 The first thing you have to do is prepare the place where you will study better, so that it has the appropriate conditions to do an intellectual job.
Once you have this step done, the next thing will be to schedule the time you will devote to the study each day and what tasks you will perform each day, planning the breaks and the specific time you will use for the study.
Another aspect that you have to take into account before starting to study is the study method that you use for it. This method varies according to the type of subject. And the type of exam that you will later face.
Once you have this more or less clear, you can start studying. For this, you have to follow some concrete steps, if you want to perform and learn better and faster, making the most of your study hours. To do this, you have to follow a study process that includes the following steps in order:
Comprehensive reading.
Underlining and structuring the text and ideas.
Application of synthesis techniques.
Memorization
Reviews and self-evaluations.
An active and dynamic study is a study of quality, therefore, take paper and pencil and turn your study into a practical study underlining with different colors, making annotations on the sidelines, making outlines, tables, etc.
Follow these steps that we have detailed and you will learn to study better and faster. In Oriental Nova we are specialists in study techniques so check out our website, you will find very interesting things.
Plan the study time. Steps and methods.
Plan the study time. Steps and methods, is part of a collection which we teach planning techniques for students, with the goal that you learn to organize your time and your tasks effectively to improve your academic performance.
Planning the time of study better is very important, because if you learn to manage your time properly, you will avoid taking too long to complete the daily academic tasks and you will also be able to acquire a work habit with which to adequately perform and achieve your academic goals.
Plan the study time:
Steps prior to daily planning:
To be able to plan the daily study time before you will have to:
Plan the global study time by helping you with calendars, agendas, etc.
Plan the academic tasks in the time you have for it.
An important aspect in the organization of study time is that you have to decide what days and at what hours you will study better, as well as what tasks you have to complete each day.
Study time planning:
When it is time to start a study session, you will have to take into account the time you have available for the study and set the hours you will study that day, as well as prepare and perform the tasks you have planned for that day.
Example: Today, Tuesday, I will study 3 hours (from 5:00 pm to 8:00 pm) and in that time I have to do:
Practical exercises of technical drawing.
Then and to perform properly, you will have to calculate the approximate time it will take you to complete each task in minutes.
Example:
Practical technical drawing exercises: 1 hour (60 minutes)
Read topic 5 of biology: 20 minutes.
Underline theme 5 of biology: 40 minutes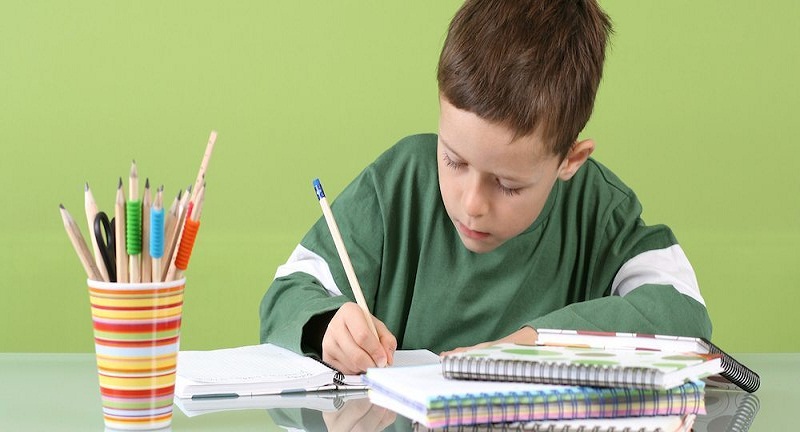 Once the approximate calculation is made, we advise you to set yourself goals to fulfill the times and not to delay too much in the tasks. This is important, because this way you will optimize your time better and you will have more free time to do other things that you like.
To optimize your study time you can use the clock or a stopwatch to keep track of time. Do not forget to remove from your reach all those elements that can distract you from your homework. Control distractions!
If you finish your tasks before the estimated time, it will be great. If, on the other hand, you are delayed, you will have to assess what the reason was: an erroneous calculation of time (you thought you could do it in less time), which will not matter or you may have delayed because you have been distracted by something, in that case, value it and think if that in which you have been distracted was really important.
How to plan study hours:
To make your work more effective, you can learn to organize time, giving priority to daily academic tasks, assessing what is very urgent or important and leaving aside what you can expect, avoiding, however, falling into the Oblivion Use agendas, post its, etc.!
Every day, you will need to reserve the necessary time to be able to carry out all the daily tasks, without staying short of time. In addition, you must commit to fulfilling your tasks.
Each day you will have two objectives to fulfill:
Goal of time to work to accomplish your tasks.
Objective to plan the tasks to be carried out and perform them in sufficient time.
Steps to follow to plan the daily study time:
Mark the daily study time according to the volume of tasks.
Organize tasks by level of difficulty.
Calculate the approximate time of completion of the global tasks, as well as each specific task.
Plan the breaks in your study better: It is not advisable to spend too much time without taking breaks. The study time followed without rest will depend on each person, the state in which you find each specific day and the difficulty of the work. Although, it is true that it is not recommended that this time exceed an hour and a half, since after 45 minutes of work, the ability to keep the attention on the task low.
2 methods to plan breaks:
When finishing each task. You can use this method whenever the task requires a time of realization and a prudential effort. It does not make sense to take a break after a 15-minute task that has not required effort.
Planning the time in the study requires adapting the time according to:
Your capacity for concentration
The specific task
These two aspects will mark the moment in which you will have to make the breaks.
Tips when making breaks:
Make the break at the time you notice that your concentration drops. This rest may be brief, because the goal is to disconnect, replenish strength and energy to continue.
Short initial breaks of 10 or 15 minutes, in order to replenish energy to continue.
More extensive breaks of between 30 and 40 minutes, when you have been studying and it will cost you to resume your concentration in the task after having made a short break.
At 45 minutes of starting with intense intellectual work, the ability to maintain concentration is diminished, therefore, we recommend that you keep that time as an indicator to not lengthen your periods of study better too much. Hold study sessions between 45 minutes and 1 hour and a half maximum.